It's A Natural Thang Salon
is a place for women and men who have embraced, who are embracing, or who are thinking to embrace their NATURAL hair texture can come and explore the life benefits of just being Naturally THEM! Book An Appointment Today! Contact us via 404.376.8028.
Book Now!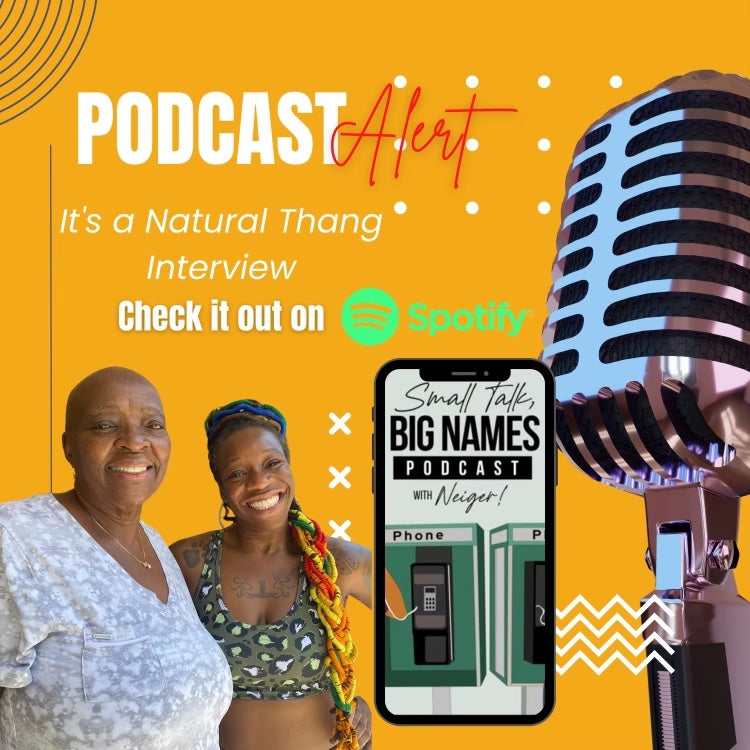 Podcast Alert!
What a Wonderful day to be alive and Well💛 I recently received an amazing opportunity to share quality space and time with my mother while being interviewed by my good friend Neiger Greene! "Small Talks: Big Names!" Basically, the 'Who's Who of ATL'…We had a good time chatting it up. Of course, if you have the pleasure of knowing my mom, she was in rare form per usu😆 Grateful for the opportunity🙏🏾
Take a listen and enjoy!
Creating a Pot of Gold For Raynbow!